Greenfire Farms' Next Generation Rees Legbars – From Champion Row to Your Backyard!
This auction is for 20 day-old next generation Rees Cream Legbar chicks, and we guarantee that at least half of these chicks will be females.
Greenfire Farms has imported dozens of remarkable chicken breeds but none has proved more popular than the Cream Legbar. Initially we imported stock that was generally available in Britain. Later, we traveled to the UK and met Jill Rees who was winning more ribbons with her Legbars than any other breeder. We imported birds from Jill several years ago.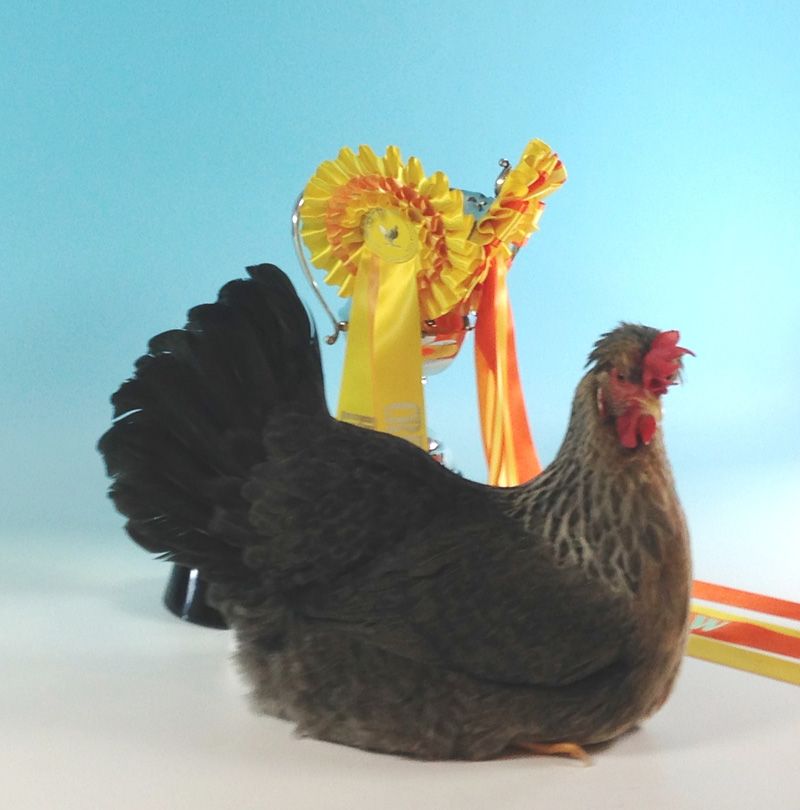 Jill continued to refine her bloodline, and in 2016 she took a Legbar farther than any other autosexing breed has gone. Jill entered three Legbar hens in the National Show for the Poultry Club of Britain, and her birds took 1st, 2nd, and 3rd in a group of 17 hens, then one of Jill's hens went on the win 1st among all Legbar entries. This bird then went on to win the entire Autosexing Class, and ultimately made it to Champions Row. This was the first Legbar to advance this far in the history of the national show!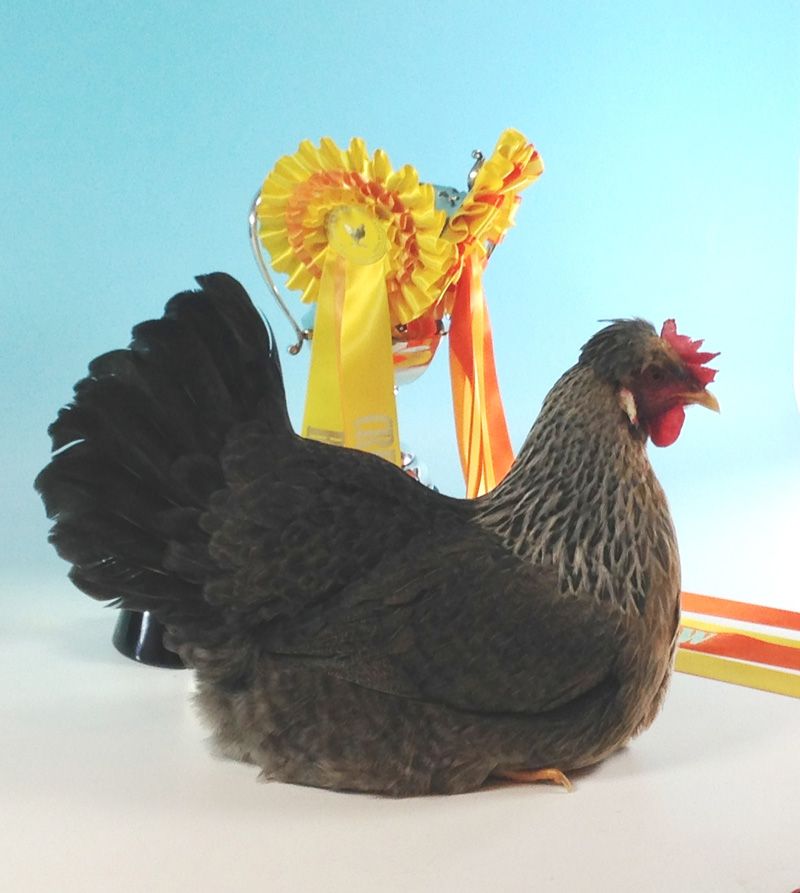 In 2016, Greenfire Farms imported these next generation Legbars from Jill. Our birds are the offspring of the same parents that produced Jill's champion birds. So, it is with great pleasure that we make available to you for the first time in 2017 birds straight from Jill's champion bloodline. You will be getting Cream Legbars that come from the best stock in the world, and you can be assured that you are starting your breeding program at the highest level of Legbar genetics. Here's a picture of the new and improved roosters at Greenfire Farms.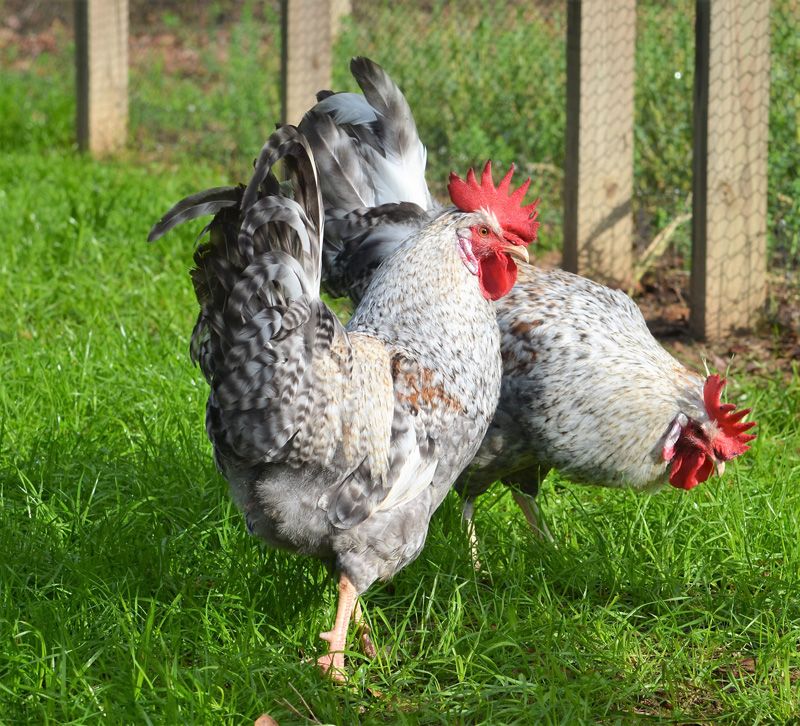 To learn more about this remarkable breed go here.
The pictures on this auction represent the quality of the stock that Greenfire Farms is currently working with. The winning bidder will receive 20 or more next generation Rees Cream Legbar chicks, and we guarantee that at least half of the chicks will be females. They will be vaccinated for Marek's. These chicks will be shipped within 3 weeks of the close of this auction. We guarantee live delivery and the health of the chicks for 72 hours after you receive them. The auction winner pays an additional $35 in shipping costs.
By bidding, you agree to our Terms and Conditions.
Greenfire Farms raises some of the rarest poultry breeds in the world; for more information about our breeding program, please visit: