Greenfire Farms is pleased to offer the winning bidder of this auction the extraordinary, rare opportunity to own and raise six unsexed day-old red Orpington chicks. We will also include three other Orpington chicks to ensure the survivability of this shipment. We will select the three additional Orpington chicks from our incredible jubilee Orpington and gold laced Orpington lines.
In 1880, William Cook began experimenting by combining a number of popular breeds with the aim of producing a breed "of handsome appearance and a good winter layer." Seven years later he had produced the first Orpington chicken, named after the town of Orpington in his native England. The earliest Orpingtons were intentionally bred to be dark birds so they wouldn't show the soot that settled on them from the polluted air of a newly industrialized Great Britain. Cook, who rose from humble beginnings as a coachman to become an international poultry entrepreneur, introduced the birds to America in 1890. Cook would later own breeding farms in England, the United States, and South Africa. Orpingtons were adopted by upper-class Britons as a superior breed that reflected their owners' superior breeding. Today, Orpingtons are the most popular breed in England, the lingering result of Cook's skills as a breeder and as a tireless salesman of the breed he had created.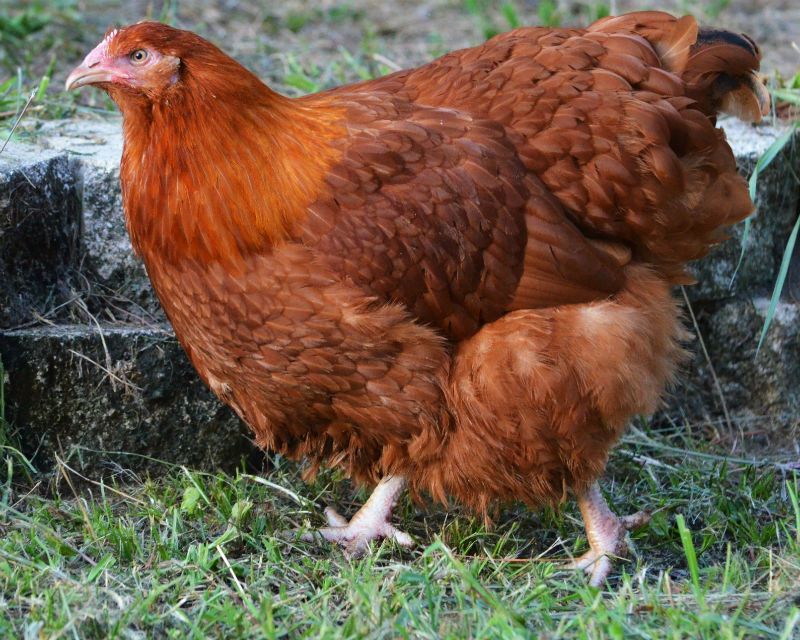 Orpingtons are large, flightless chickens, and their most distinctive characteristic is the huge round bodies of the hens that give them the appearance of having been derived from inadvertently crossing a chicken with a basketball. It must be said: The wildly exaggerated butts of a classic Orpington are unlike anything in the poultry kingdom, and they dwarf the other features of the bird. Orpingtons are easy to raise, and a mere 18" fence is generally sufficient to frustrate the wanderlust of a full-grown Orpington.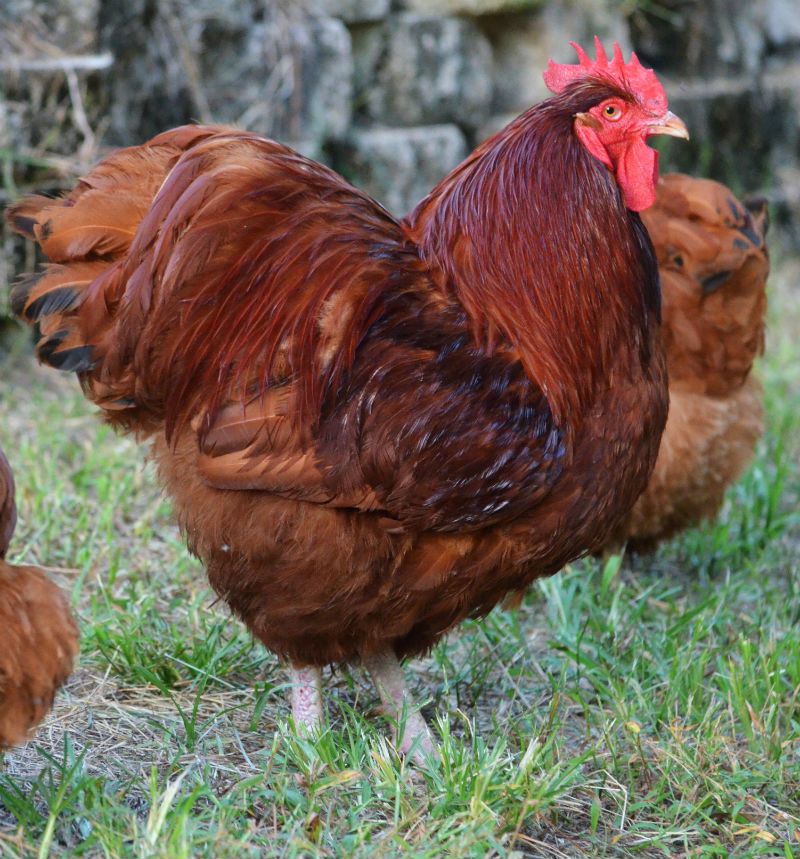 Greenfire Farm's introduced the red Orpington to the United States. Red was added to the Orpington palette by British breeders in 1910, but despite the beauty of this color red Orpingtons have remained rare. Great strides have been made in improving the body type, and some of the best representatives of this variety can be found outside Britain in the Netherlands and Germany. In those countries red Orpingtons have a dedicated following that breed birds for the demanding show circuit. Greenfire Farms has sought out the exemplars of this variety to bring you large birds with a deep, pure red color.
Like many large fowl Orpington breeds, our original imported red Orpingtons showed a few feathers on their legs. We have since bred birds to reduce or eliminate this tendency, but please be advised that the chicks you are bidding on may exhibit light leg feathering as adults. The full elimination of this trait will likely require an ongoing effort in American breeding programs.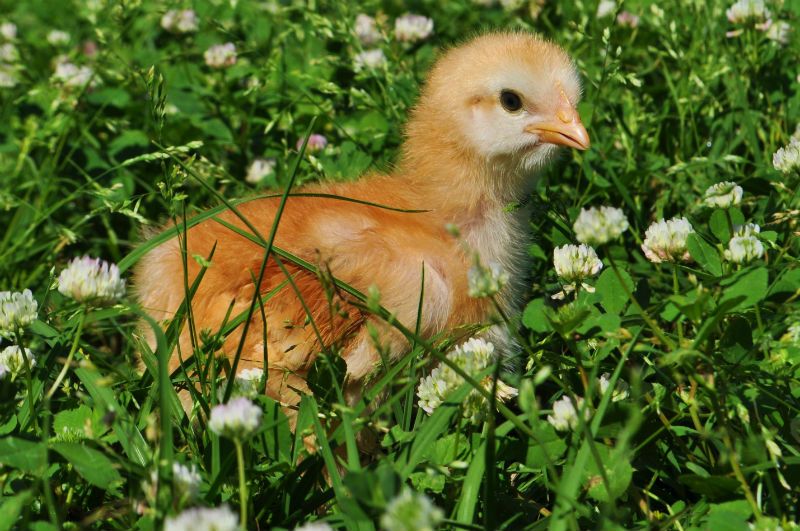 The birds pictured in this auction represent the quality of the quality of stock that we are raising. The winning bidder of this auction will be receiving six day old unsexed red Orpington chicks with at least 3 other randomly selected Orpington chicks - either Jubilee or Gold Laced. We cannot take requests for particular Orpington additions and selection will be determined by hatch availability. The chicks will be vaccinated for Marek's. Greenfire Farms offers a 72-hour live chick guarantee, and a refund is given for any chicks that do not survive at least 72 hours after you receive them. The winning bidder pays shipping costs on this auction of $35, and chicks will be shipped Overnight Express Mail via the US Postal Service within two weeks of the close of this auction. Thanks, and good luck bidding!