Greenfire Farms
Wheaten Sulmtaler

The Sulmtaler is a rare and ancient chicken breed from the Styrian region of Austria. Here, among the forests and vineyards of this remote and fertile province the Sulmtaler grew to be renowned for its round, muscular body and the extraordinary quality of its meat. First described in the 1400s, the Sulmtaler is reputed to be one of the tastiest chickens in the world although it is also well regarded for its egg-laying ability.
Once considered a delicacy in the royal Austrian and French courts, today Sulmtalers remain a favorite for gourmands in Central Europe. Both rooster and hen share the delightful feather head crest and the wickel or "S" shaped comb that are the hallmarks of this fascinating and useful breed.
About a century ago a concerted effort was made to standardize the breed and exploit its strengths for agricultural production. The best specimens were gathered from this wine-growing region and the name "Sulmtaler" was given to the chickens produced under this more structured breeding program. By 1915, the breed was well known in the area and admired for its fine qualities. Two world wars followed, and the Sulmtaler was all but lost in the chaos. However, a few dedicated hobbyists kept small Sulmtaler flocks, and the breed was saved.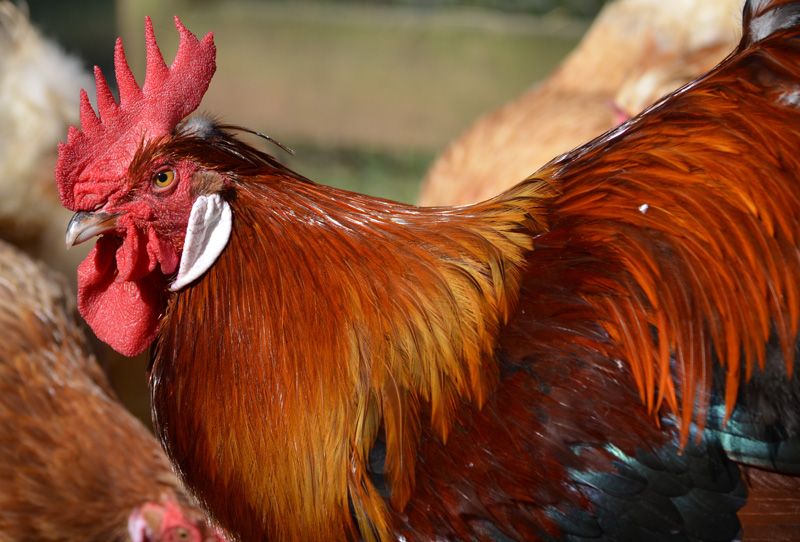 Today, you can carry on this tradition of stewardship. Greenfire Farms was the first to import this breed in the summer of 2011. In 2012, we imported gold duckwing Sulmtalers , a colorful and appealing variation of the breed that has also proven to be extremely robust and, as an added benefit, easy to sex as chicks.
The pictures on this auction represent the quality of the stock that Greenfire Farms is currently working with. The winning bidder will receive 8 unsexed, day-old Wheaten Sulmtaler chicks. They will be vaccinated for Marek's. They will be shipped within 2 weeks of the close of this auction. We guarantee live delivery and the health of the chicks for 72 hours after you receive them. The auction winner pays an additional $35 in shipping costs. Thanks for your interest, and good luck bidding!
By bidding, you agree to our Terms and Conditions.
Thanks, and good luck!
Greenfire Farms raises some of the rarest poultry breeds in the world; for more information about our breeding program, please visit: