10 Greenfire Farms Silver Double-Laced Barnevelder

The lucky winner of this auction will receive 10 or more unsexed day-old silver double-laced Barnevelder chicks. These chicks are of the large fowl variety. Originating in Holland almost 200 years ago, Barnevelders are medium-heavy breed known for their striking coloration and production of large dark eggs.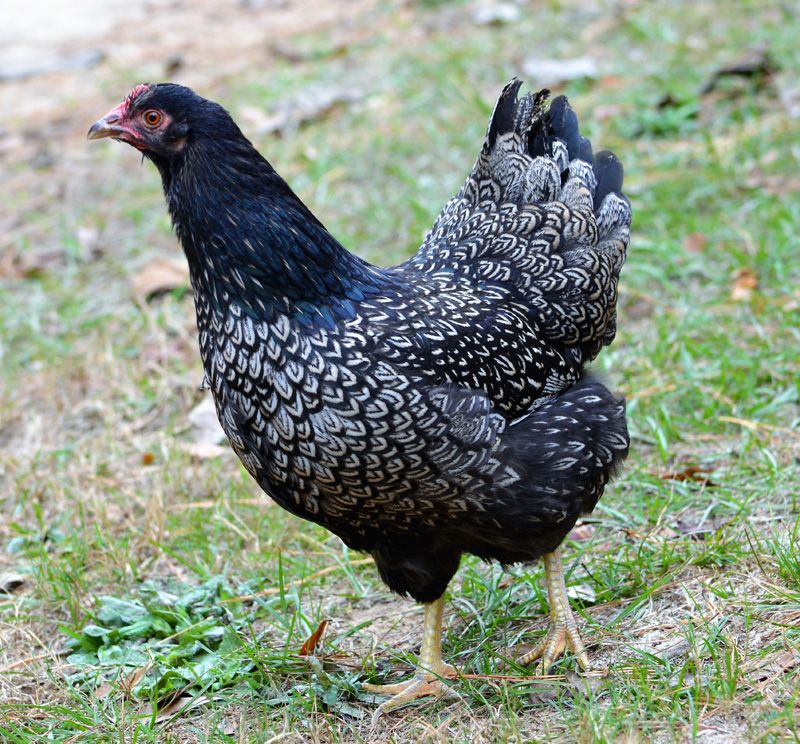 The breed was derived from mixing imported Asian fowl with local Dutch chickens. They are a dual-purpose breed that in the past several decades has been adapted more for display than farm life. More than a dozen Barnevelder varieties in large fowl and bantam have been developed. Despite their stunning color patterns "Barnies" retain a reputation as a good production breed. Hens typically lay 180-200 eggs per year, and the carcasses of the birds are full and meaty. The most striking visual feature of the breed is the double laced feather pattern; an intricate arrangement that is as precise and beautiful as the most exquisite hand-sewn lace.
The pattern emerged in the early 1920s in Europe and occurs only on the hens. Greenfire Farms imported from Holland silver double laced Barnevelders, and the chicks in this auction are of the large fowl form.
There is considerable variation in quality in this variety of Barnevelder, and frequently we found specimens that had red-tinged feathers and blurred lacing. These birds we avoided, and we spent time locating flocks that displayed deep black feathers with precise silver lacing. The silver double chevrons on the hens appear as if they were painted on a deep black background, and the improbably precise penciling elicits gasps of surprise and delight by even the most jaded poultry hobbyists. The roosters have a different and pleasing color scheme as well.
The large fowl hens we are keeping produce the dark brown egg commonly associated with the breed, and they produce them in good numbers.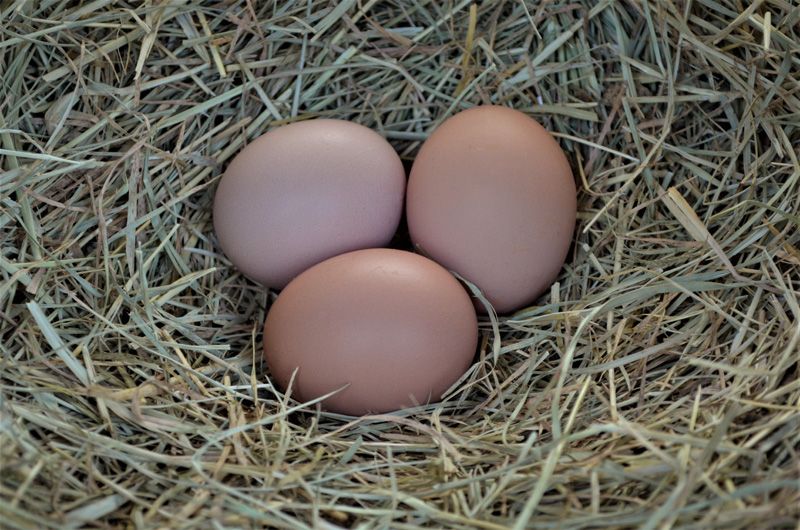 The pictures on this auction represent the quality of the stock that Greenfire Farms is currently working with. The winning bidder will receive 10 or more unsexed day-old chicks. They will be vaccinated for Marek's. These chicks will be shipped within three weeks of the close of this auction. We guarantee live delivery and the health of the chicks for 72 hours after you receive them. The auction winner pays an additional $35 in shipping costs.
By bidding, you agree to our Terms and Conditions.
Greenfire Farms raises some of the rarest poultry breeds in the world; for more information about our breeding program, please visit: