GREENFIRE FARMS
Black Copper Marans
We are pleased to announce the release of a new bloodline of Black Copper Marans. Our hope is that this new import will breathe some life into the Marans genetics currently available in the US. The Marans have suffered a bit of an inbreeding depression in the past decade, resulting in poorly feathered legs, lighter egg color, etc. We have been pleased with the new line so far and are amazed during egg collection daily with the strikingly dark eggs these hens are producing!

The American Poultry Association has established a flock certification program for those chicken breeds that are included in the APA Standard of Perfection. In order for a flock to be certified as compliant with the APA standard the flock must be inspected by an APA judge and at least 98% of the flock has to conform to all major breed traits identified by the Standard. This sets a very high bar for breed conformity which is why you will rarely if ever find a large hatchery that produces chicks from APA certified flocks. However, in 2015 Greenfire Farms applied to have its black copper Marans inspected under the APA flock certification program, and our farm was visited by a former APA president and current APA judge. Based on this inspection, in 2016 our flocks were awarded APA certification. Because of this certification you can be assured you are receiving chicks produced by a flock meeting the highest APA standards.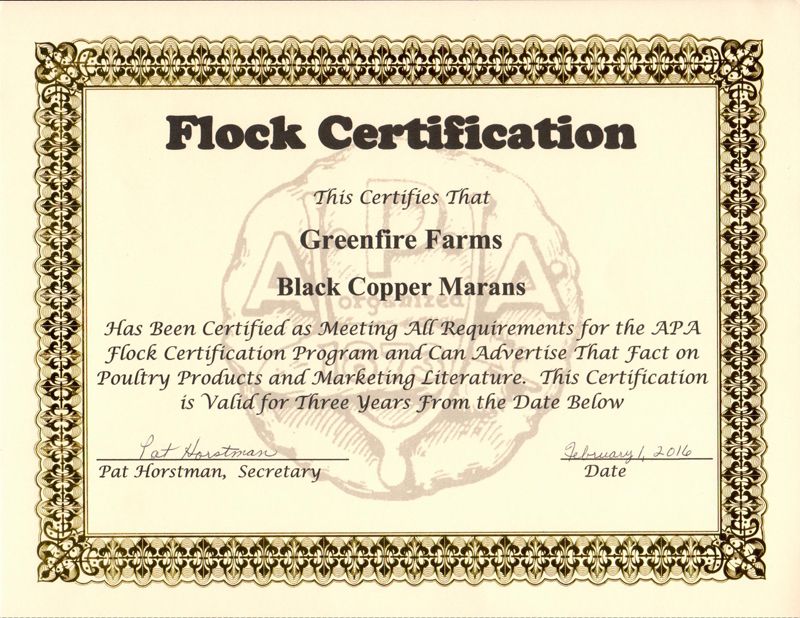 Marans (the name is always spelled with the 's' whether talking about a single or many birds) are fine dual-purpose chickens from France. Marans is a port town in France, and the breed originated from a now untraceable mix of chickens that were left in the town by seaman and travelers in the 1800s.
The birds were originally bred as fighting cocks, but some random combination of matings produced a bird that became popular for the barnyard. By the early 1920s the breed had been clearly established. From France the breed migrated to England and then in the past few decades to America. In 2011, black copper Marans were accepted into the breed standard by the American Poultry Association.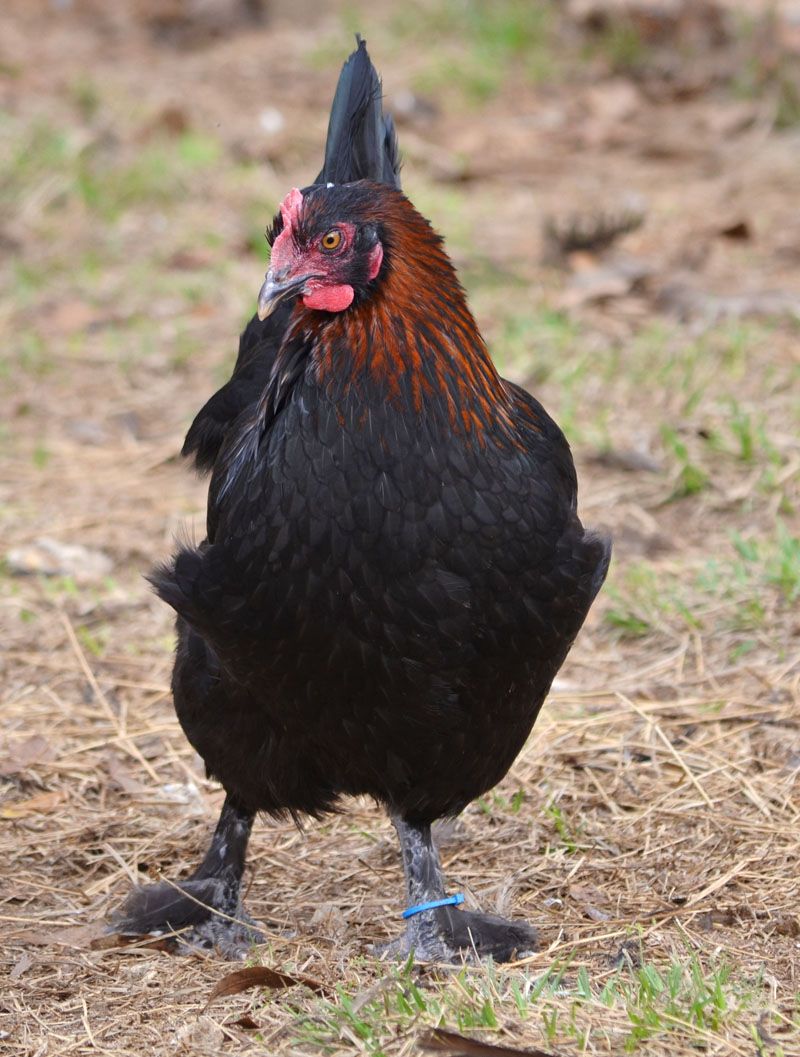 Although Marans are an excellent meat bird, their outstanding and unique attribute is the shell color of the plentiful eggs that they lay. Marans lay an egg that has a shell the color of dark chocolate; so dark that at times it borders on being black. And when cracked open, the yolk of free-range birds is bright orange, bursting with vitamins, protein and fats from its healthy lifestyle. While a typical store-bought egg has a yolk that is runny and flaccid, the free-range Marans produce yolks that have 'muscle tone;' little orange domes that jut skyward from the egg white. (Perhaps, for these reasons, the author Ian Fleming identified Marans eggs as those most preferred by James Bond.)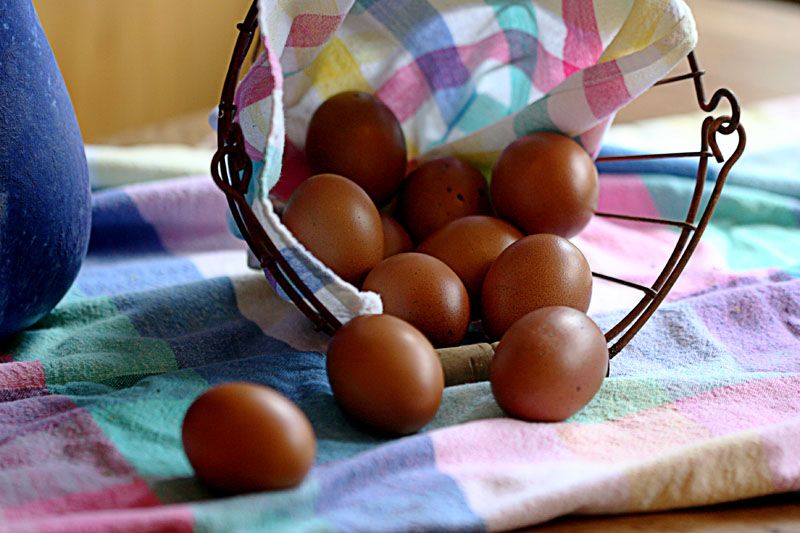 At Greenfire Farms, we are working with exceptional stock from a champion bloodline to strengthen the genetic foundation available to US breeders. We sought out a line that would reliably produce dark colored eggs, would have the correct leg feathering and hackle coloring, etc.

The birds pictured on this auction represent the quality of the stock we are raising. The winner will receive 15 unsexed day-old chicks that will be vaccinated for Marek's. The winning bidder pays $35 shipping. We will ship USPS Overnight Express within 2 weeks after the close of this auction.
Greenfire Farms raises some of the rarest poultry breeds in the world; for more information about our breeding program, please visit: