10 Day-Old Ayam Ketawa Chicks!
The lucky winner of this auction will receive 10 day-old Ayam Ketawa chicks, the ridiculously entertaining chicken that sounds like a (possibly insane) person laughing!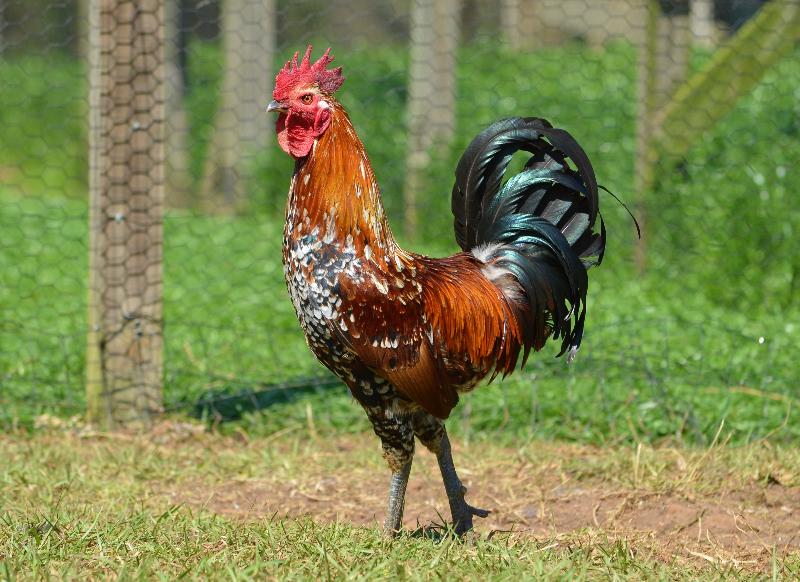 It's one thing to describe the maniacal laughter of the Ayam Ketawa, but you can only fully appreciate it when you hear it for yourself. Here's a video of one of our laughing chickens vocalizing: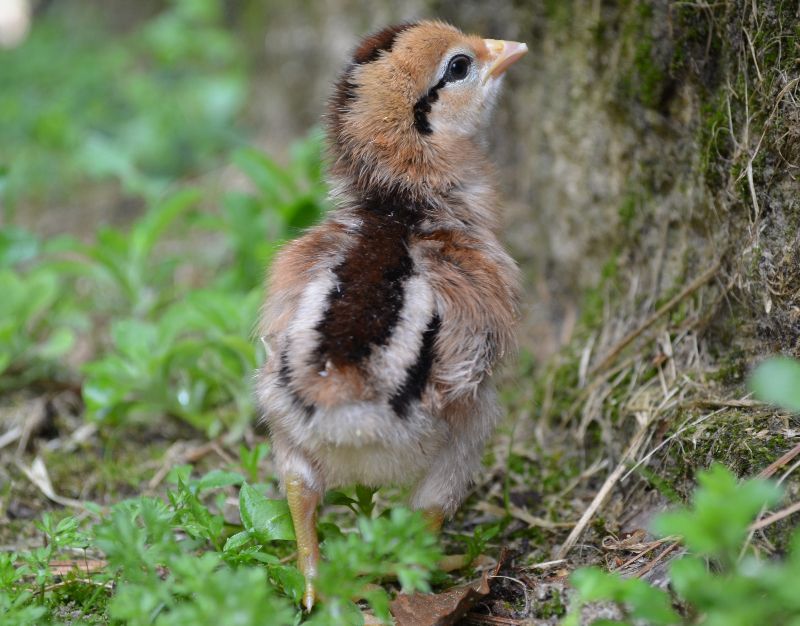 In their native Indonesia, Ayam Ketawa are renowned for this weird staccato crowing, and competitions are held to select the roosters with the most impressive calls. It took Greenfire Farms years to legally import Ayam Ketawa because there is currently a USDA ban on importing chickens from Indonesia. But, the effort needed to jump through the bureaucratic hoops was worth it. Without a doubt Ayam Ketawa are the most entertaining chickens we have ever encountered, and we never fail to laugh along with them when we hear their startling vocalizations.
The pictures on this auction represent the quality of the stock that Greenfire Farms is currently working with. The winning bidder will receive 10 day-old Ayam Ketawa chicks. We do not guarantee the quality of the vocalizations these birds will make as adults, and we have seen some variability in the sounds this breed produces. They will be vaccinated for Marek's. These chicks will be shipped within three weeks of the close of this auction. We guarantee live delivery and the health of your chicks for 72 hours after you receive them. The auction winner pays an additional $35 in shipping costs.

We do not ship outside the lower 48 states.
Please pay at the close of auction.
By bidding, you agree to our Terms and Conditions.
Thanks, and good luck bidding!
Greenfire Farms raises some of the rarest poultry breeds in the world; for more information about our breeding program, please visit:
*ATTENTION SOUTHERN CALIFORNIA USERS: The United States Postal Service will not accept shipments of poultry into or out of zip codes 90000-93599 due to the Virulent Newcastle Disease Regional Quarantine. Please do not bid if your zip code falls within this restriction, we will not be able to ship your order. Keep in mind that even if you do not live in the quarantine area your zip code may still be part of the Postal Service ban. Thank you for your cooperation.