*ATTENTION SOUTHERN CALIFORNIA USERS: Please see important notice below*
8 Greenfire Farms Liege Fighter Chicks
The lucky winner of this auction will receive 8 or more unsexed day-old Liege Fighter chicks, a huge and beautiful game breed from Belgium that is now available for the first time in the United States.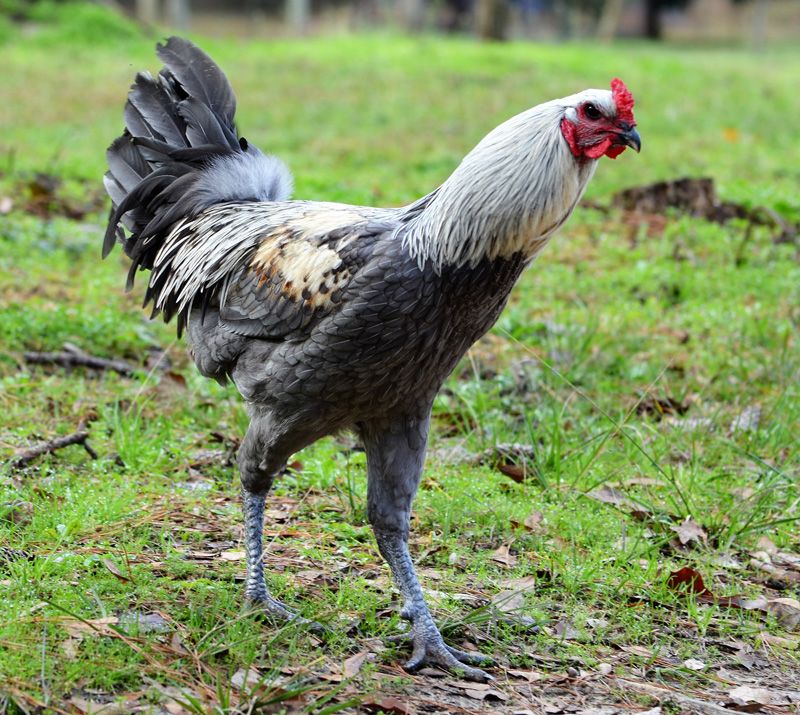 Fighting cocks have been bred in Belgium for centuries to engage in bloodsport for the amusement of their handlers and spectators. Originally, Belgians bred their farmyard birds to produce a large and powerful bird --originally called a Lombard's rooster and later a Bruges Game-- that could fight in the pit and fill a platter on the kitchen table with equal aplomb. In the mid to late 1800s in eastern Belgium this bird was crossed with large Asiatic breeds to produce the Liege Fighter or Luikse Vechter. The Liege Fighter was bred to fight with natural spurs (as opposed to the sharpened metal gaffes commonly seen today) and to be so large and powerful that it could easily overwhelm any other fighting breed.
The Liege Fighter exhibits a number of striking characteristics. It is very large. Adult roosters can exceed 30" in height and weigh up to 12 lb. Their weight consists primarily of muscle, and they are an intimidating breed in appearance. Their feet are truly huge; the largest we have seen in any chicken breed and as large as turkeys' feet. The feathers of the Liege Fighter are beautiful --up to ten different color patterns are recognized for this breed—and their skin is often black. The have a fierce gaze that is shielded by the overhang of a prominent brow.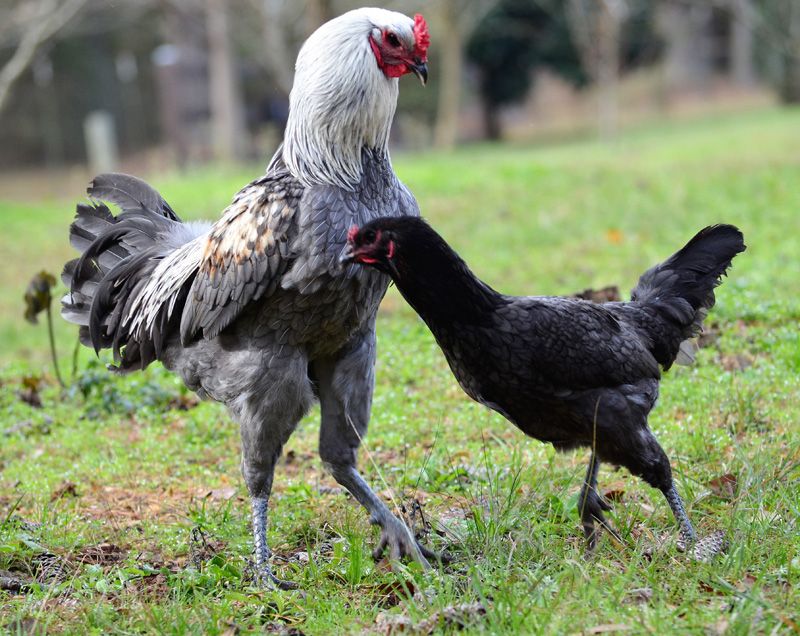 Despite their fierce appearance these birds are friendly with their human handlers. The hens lay cream-colored eggs in reasonably large numbers. Greenfire Farms is the original and only importer of this breed into the United States. If you're looking for a jaw-dropping addition to your chicken coop, you need look no farther than the Liege Fighter.


The pictures on this auction represent the quality of the stock that Greenfire Farms is currently working with. The winning bidder will receive 8 or more unsexed day-old chicks. They will be vaccinated for Marek's. These chicks will be shipped within 3 weeks of the close of this auction. We guarantee live delivery and the health of the chicks for 72 hours after you receive them. The auction winner pays an additional $35 in shipping costs.

By bidding, you agree to our Terms and Conditions.
Greenfire Farms raises some of the rarest poultry breeds in the world; for more information about our breeding program, please visit:
*ATTENTION SOUTHERN CALIFORNIA USERS: The United States Postal Service will not accept shipments of poultry into or out of zip codes 90000-93599 due to the Virulent Newcastle Disease Regional Quarantine. Please do not bid if your zip code falls within this restriction, we will not be able to ship your order. Keep in mind that even if you do not live in the quarantine area your zip code may still be part of the Postal Service ban. Thank you for your cooperation.