*ATTENTION SOUTHERN CALIFORNIA USERS: Please see important notice below*
12 Greenfire Farms Day-Old Quail Brabanconne Chicks
The lucky winner of this auction will receive 12 or more unsexed day-old Quail Brabanconne chicks, a rare and recently imported breed from Belgium with a perfect feather crest!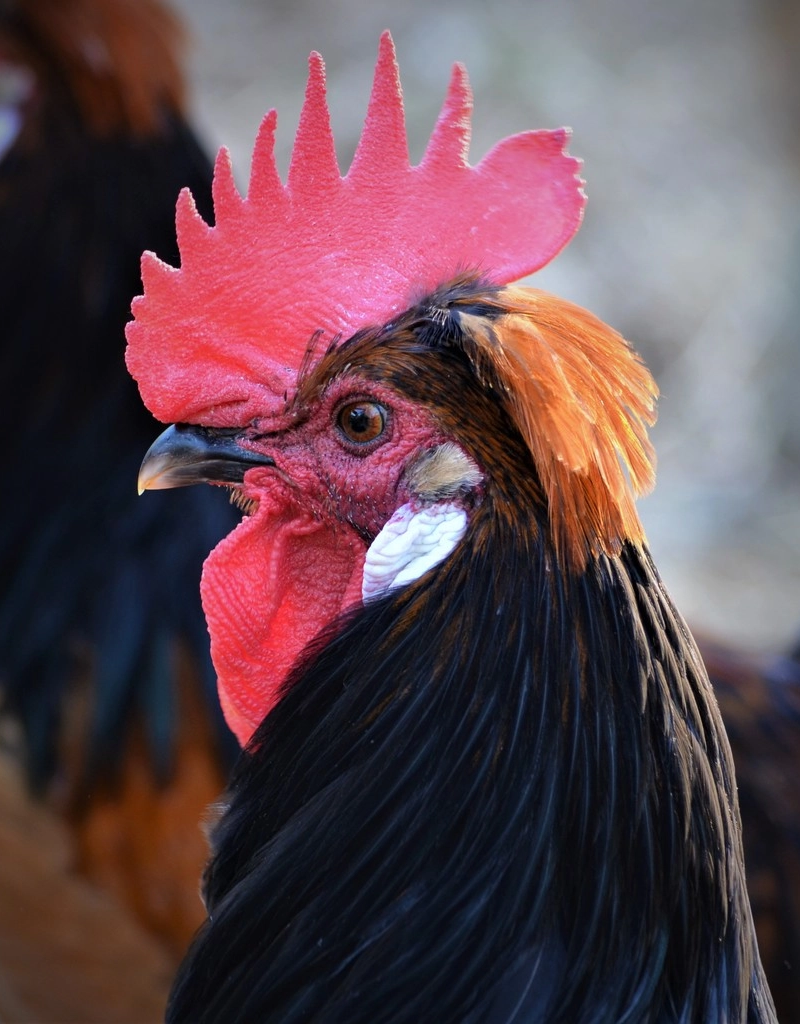 At the very center of Belgium lies the province of Brabant, and it was here that in the 1800s a chicken breed was developed that patriotically reflects the colors of the Belgian national flag; a standard equally divided into vertical black, yellow, and red stripes. This chicken, the Quail Brabanconne, is a beautiful dual-purpose bird with a striking feather head crest and a complex and compelling color pattern.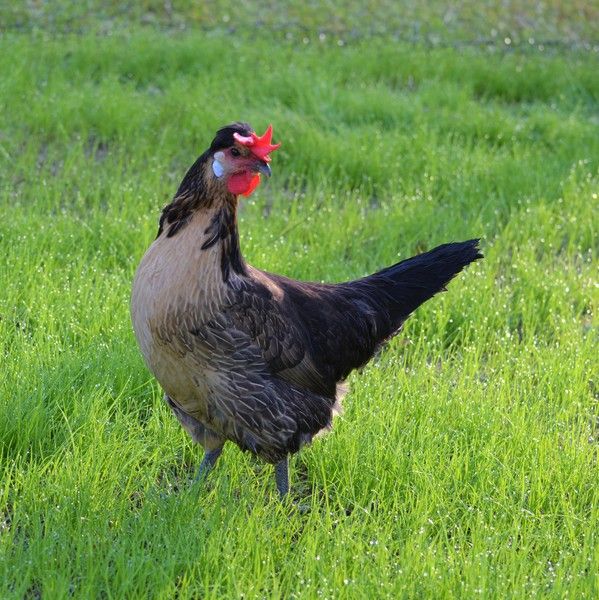 Brabanconnes are medium-sized chickens that lay an abundance of white, medium-sized eggs, and these active foragers are well suited for free-range life. The hens have a color pattern that is more complex and delicate than the roosters' pattern; the males sport a bolder two-tone arrangement of orange and black looking similar to a Vorwerk. However, the orange feather crest on the male Brabanconnes is a distinguishing feature unique to this breed.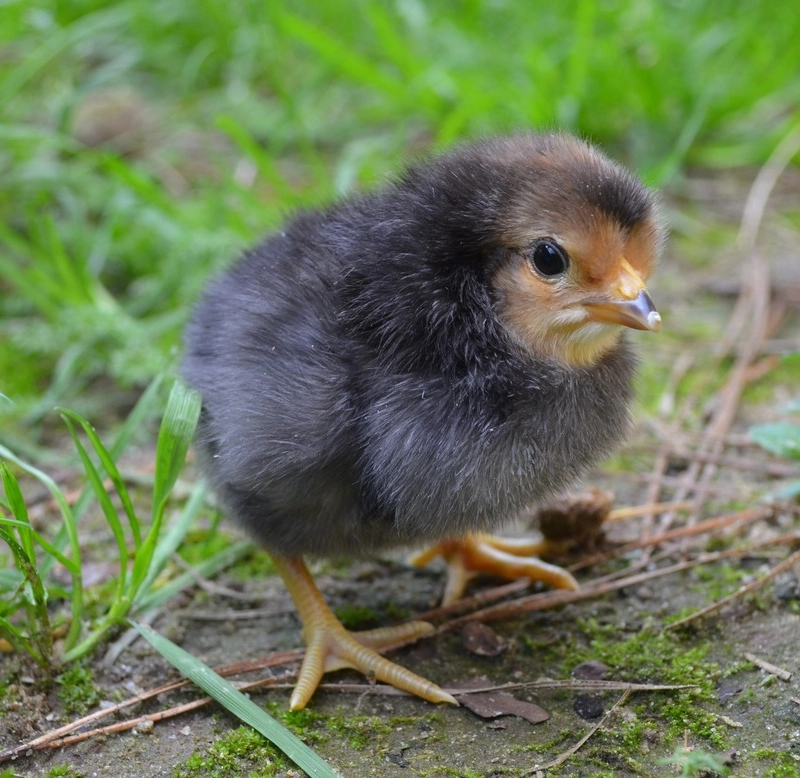 Greenfire Farms is the original and only importer of Brabanconnes into the United States. Rare in their native Belgium, and until now unheard of in North America, you have the opportunity to own a vanishing chicken breed that few have heard of and virtually nobody has seen. Given the extraordinary good looks of the Brabanconne, you will not regret the experience.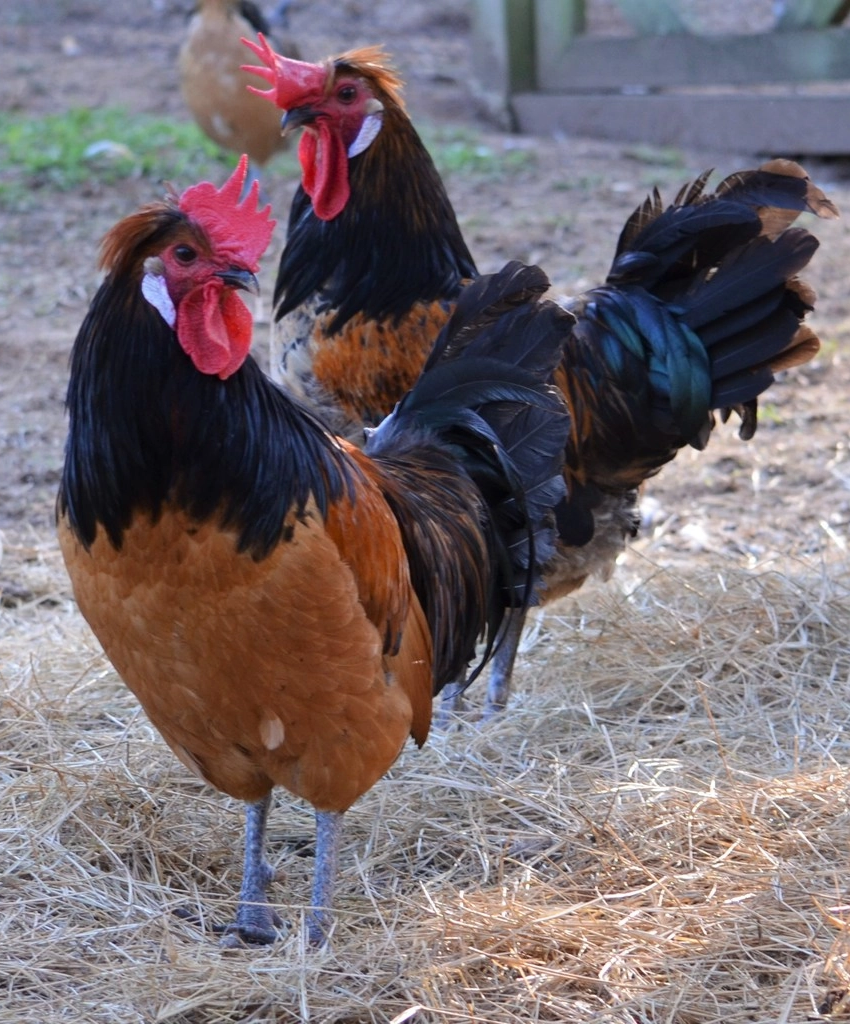 The pictures on this auction represent the quality of the stock that Greenfire Farms is currently working with. The winning bidder will receive 12 or more unsexed day-old chicks. They will be vaccinated for Marek's. These chicks will be shipped within three weeks of the close of this auction. We guarantee live delivery and the health of the chicks for 72 hours after you receive them. The auction winner pays an additional $35 in shipping costs. We do not ship outside the lower 48 states.
Please pay at the close of auction.
By bidding, you agree to our Terms and Conditions.
Thanks, and good luck bidding!
Greenfire Farms raises some of the rarest poultry breeds in the world; for more information about our breeding program, please visit:
*ATTENTION SOUTHERN CALIFORNIA USERS: The United States Postal Service will not accept shipments of poultry into or out of zip codes 90000-93599 due to the Virulent Newcastle Disease Regional Quarantine. Please do not bid if your zip code falls within this restriction, we will not be able to ship your order. Keep in mind that even if you do not live in the quarantine area your zip code may still be part of the Postal Service ban. Thank you for your cooperation.