10 Greenfire Farms Pita Pinta Austuriana Day-Old Chicks
The lucky winner of this auction will receive 10 or more unsexed day-old Pita Pinta Austuriana chicks, a beautiful and recently imported breed from Spain that will be sure to add a splash of color to any backyard flock.

The Pita Pinta is the only chicken breed native to the Asturian region of Northern Spain where it traces its origins to the same chickens that were the foundational stock for the hardy Basque Hens. These are large, hardy birds that lay an abundance of cream-colored eggs. Their gentle disposition makes them a farm favorite.
They are rare; only about 2,000 of them exist today. The Pita Pinta is represented in four color varieties, and at Greenfire Farms we imported the two most flamboyant of those varieties, the black mottled (Pinta Negra) and red mottled (Pinta Roxa). This auction is for the black mottled variety only.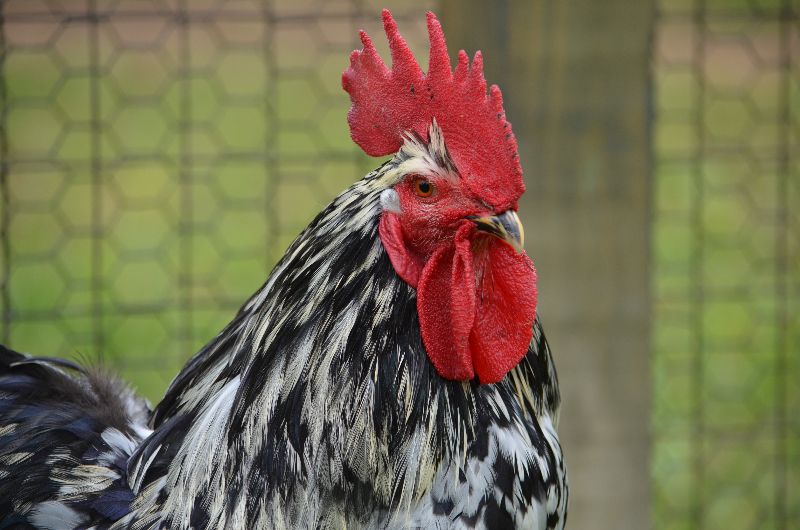 The pictures on this auction represent the quality of the stock that Greenfire Farms is currently working with. The winning bidder will receive 10 or more unsexed day-old chicks. They will be vaccinated for Marek's. These chicks will be shipped within three weeks of the close of this auction. We guarantee live delivery and the health of the chicks for 72 hours after you receive them. The auction winner pays an additional $35 in shipping costs. We do not ship outside the lower 48 states.
Please pay at the close of auction.
By bidding, you agree to our Terms and Conditions.
Thanks, and good luck bidding!
Greenfire Farms raises some of the rarest poultry breeds in the world; for more information about our breeding program, please visit: