*ATTENTION SOUTHERN CALIFORNIA USERS: Please see important notice below*
10 Greenfire Farms Day-Old Crevecoeur Chicks

The lucky winner of this auction will receive 10 or more unsexed day-old Crevecoeur chicks from a French champion bloodline that we imported in 2017!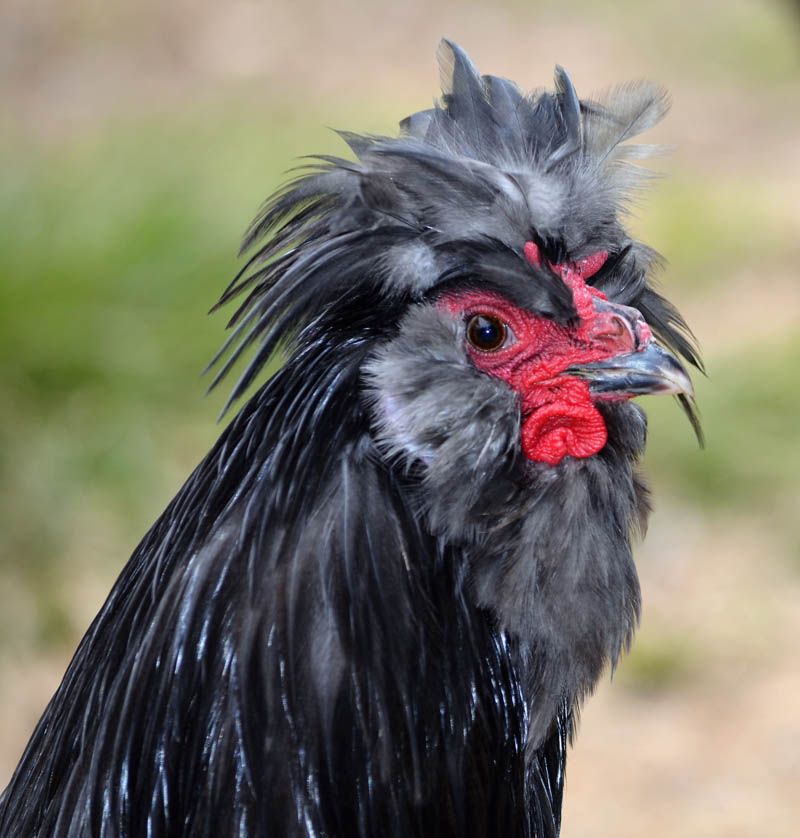 Although the breed's French name literally translates as "broken heart," you will have anything but if you're lucky enough to win this auction. "Creves" as they are affectionately known originated near Normandy many hundreds of years ago and arrived in the United States probably in the 1800s. On a practical level they're known for the tastiness of their delicate flesh, but on an aesthetic level what is far more obvious are their crests, beards, and their unique horn-like combs.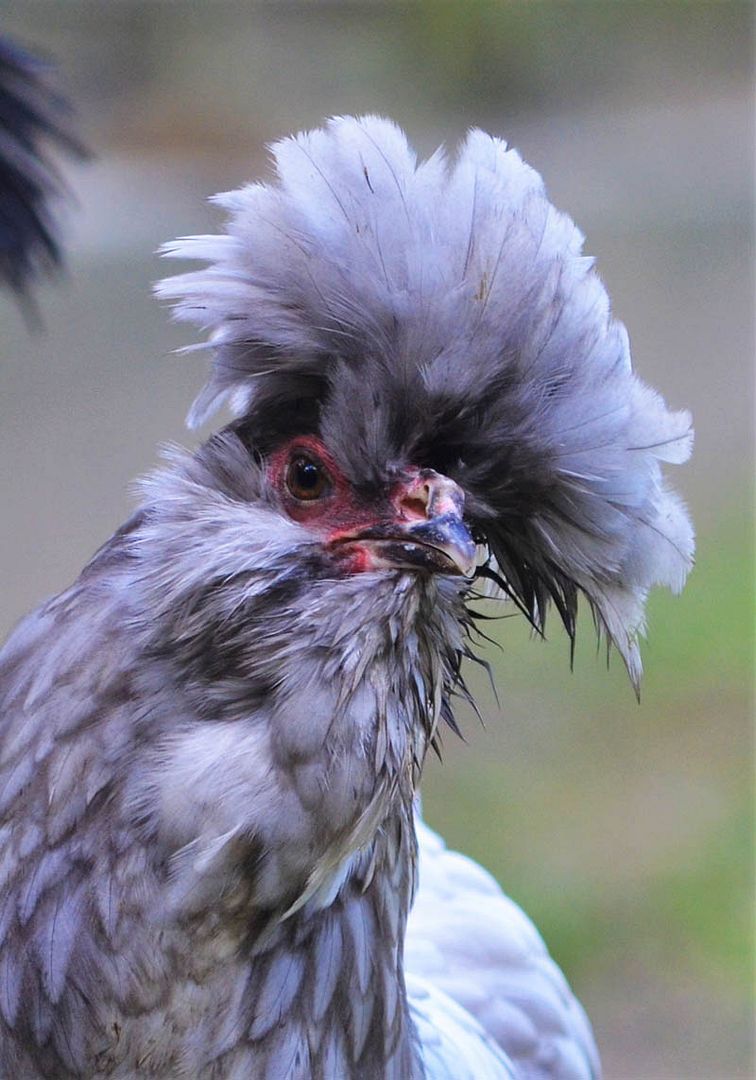 We have been told by a Creve expert that it has been more than a century since new bloodlines of this rare breed have arrived from France, but in 2017 Greenfire Farms imported Creves from one of the top exhibition-breeders in their native country. We have both black and blue Creves, and the colors and personalities of the birds are quite attractive and endearing.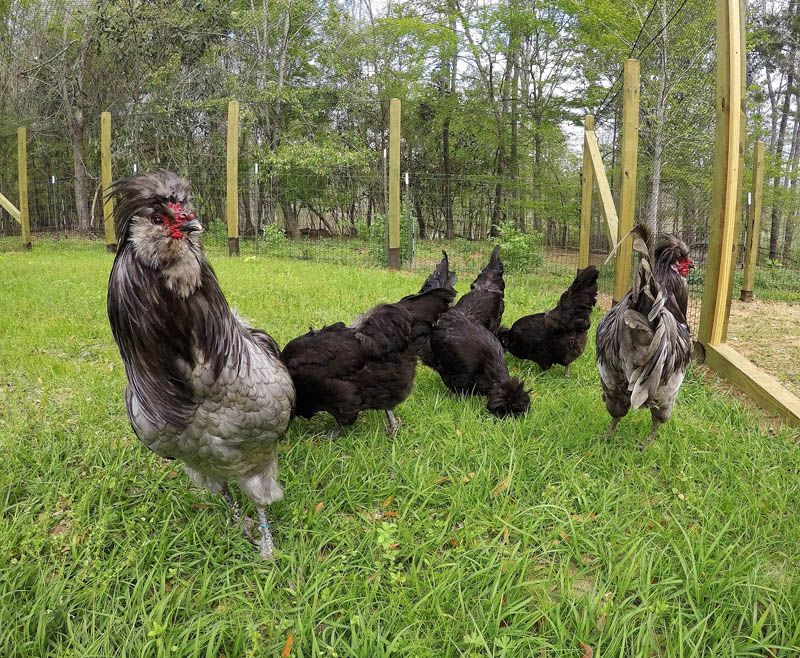 Weirdly, the written American standard for this breed specifies a red earlobe while in France it is well established that the preferred color is whitish or a color that loosely translates as "mother-of-pearl blue." Our birds follow the French standard. Occasionally we'll hatch a chick that doesn't have the requisite feather beard, but these are infrequently encountered and shouldn't be a problem to address with a structured breeding program. At any rate, our recent import from a champion bloodline offers Americans the opportunity to encounter for the first time in centuries the authentic French Crevecoeur, a beautiful breed whose status is designated as Critical by the Livestock Conservancy
The pictures on this auction represent the quality of the stock that Greenfire Farms is currently working with. The winning bidder will receive 10 or more unsexed day-old chicks. They will be vaccinated for Marek's. These chicks will be shipped within 3 weeks of the close of this auction. We guarantee live delivery and the health of the chicks for 72 hours after you receive them. The auction winner pays an additional $35 in shipping costs. We do not ship outside the lower 48 states.
Please pay at the close of auction.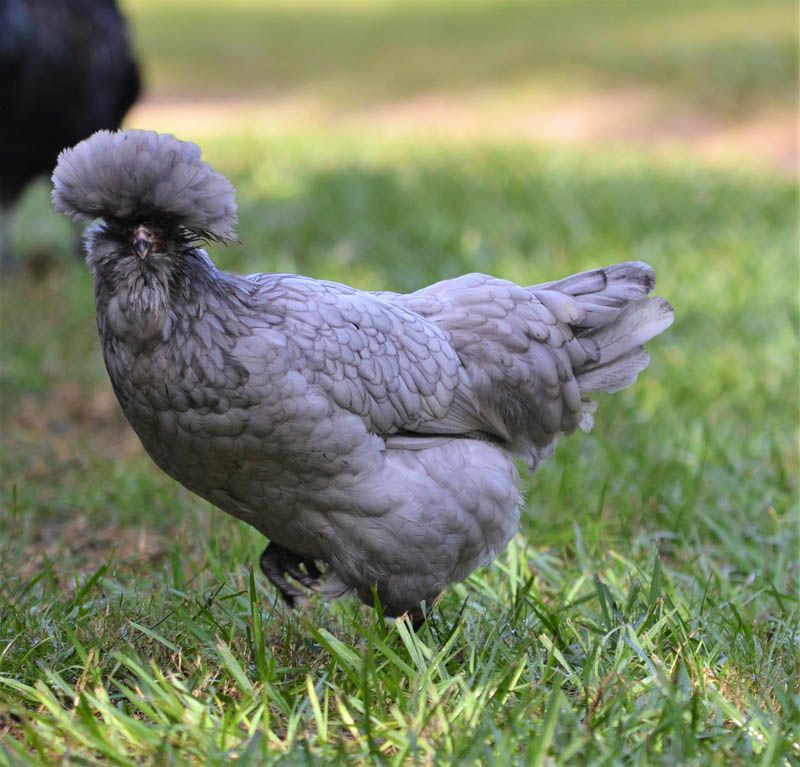 By bidding, you agree to our Terms and Conditions.
Greenfire Farms raises some of the rarest poultry breeds in the world; for more information about our breeding program, please visit:
*ATTENTION SOUTHERN CALIFORNIA USERS: The United States Postal Service will not accept shipments of poultry into or out of zip codes 90000-93599 due to the Virulent Newcastle Disease Regional Quarantine. Please do not bid if your zip code falls within this restriction, we will not be able to ship your order. Keep in mind that even if you do not live in the quarantine area your zip code may still be part of the Postal Service ban. Thank you for your cooperation.