*ATTENTION SOUTHERN CALIFORNIA USERS: Please see important notice below*
18 Greenfire Farms Black Copper Marans
The lucky winner of this auction will receive 18 unsexed, day-old black copper Marans chicks from at least two of Greenfire Farms' three imported bloodlines! Line A is stock bred from French national champion egg producers, Line B is from French national champion show birds, and Line C is an imported line that has been certified by the American Poultry Association as conforming to the written standard in the Standard of Perfection. Together, these lines represent a treasure trove of Marans genetics that will allow you to breed beautiful birds that produce fabulously dark eggs for the table!
Marans (the name is always spelled with the 's' whether talking about a single or many birds) are fine dual-purpose chickens from France. Marans is a port town in France, and the breed originated from a now untraceable mix of chickens that were left in the town by seaman and travelers in the 1800s.
The birds were originally bred as fighting cocks, but some random combination of matings produced a bird that became popular for the barnyard. By the early 1920s the breed had been clearly established. From France the breed migrated to England and then in the past few decades to America. In 2011, black copper Marans were accepted into the breed standard by the American Poultry Association.
Although Marans are an excellent meat bird, their outstanding and unique attribute is the shell color of the plentiful eggs that they lay. Marans lay an egg that has a shell the color of dark chocolate; so dark that at times it borders on being black. And when cracked open, the yolk of free-range birds is bright orange, bursting with vitamins, protein and fats from its healthy lifestyle. While a typical store-bought egg has a yolk that is runny and flaccid, the free-range Marans produce yolks that have 'muscle tone;' little orange domes that jut skyward from the egg white. (Perhaps, for these reasons, the author Ian Fleming identified Marans eggs as those most preferred by James Bond.)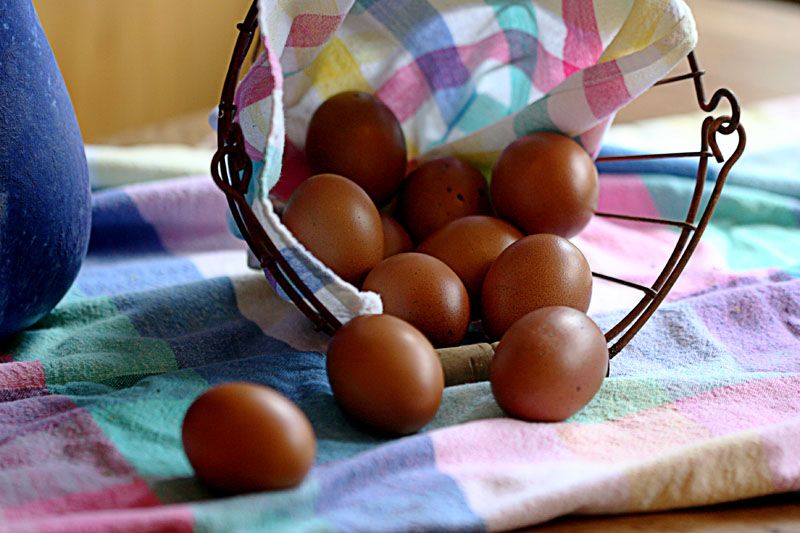 At Greenfire Farms, we are working with exceptional stock from three imported bloodlines to strengthen the genetic foundation available to US breeders. Each line contains unique attributes, and two of the lines can be directly traced to stock that recently won the national Marans championships in France!

The birds pictured on this auction represent the quality of the stock we are raising. The winner will receive 18 unsexed day-old chicks that will be vaccinated for Marek's. Chicks will NOT be banded unless otherwise requested but we guarantee that you will recieve chicks from at least two bloodlines. The winning bidder pays $35 shipping. We will ship USPS Overnight Express within 3 weeks after the close of this auction.

We do not ship outside the lower 48 states.
Please pay at the close of auction.

Greenfire Farms raises some of the rarest poultry breeds in the world; for more information about our breeding program, please visit:
*ATTENTION SOUTHERN CALIFORNIA USERS: The United States Postal Service will not accept shipments of poultry into or out of zip codes 90000-93599 due to the Virulent Newcastle Disease Regional Quarantine. Please do not bid if your zip code falls within this restriction, we will not be able to ship your order. Keep in mind that even if you do not live in the quarantine area your zip code may still be part of the Postal Service ban. Thank you for your cooperation.