12 Greenfire Farms Day-Old Table Breed Chick Assortment
Greenfire Farms is pleased to offer a mix of 12 rare table breeds for you self-reliant, back-to-the-landers out there! We have put together an assortment of breeds that can turn any backyard into a first-rate pastured poultry operation. If you're looking to produce your own food and provide your family with delicious, heritage breed roasters, then this mix was thoughtfully designed with you in mind. The breeds we select will be ones that are renowned for flavor, feed conversion, finish weight, and/or body type.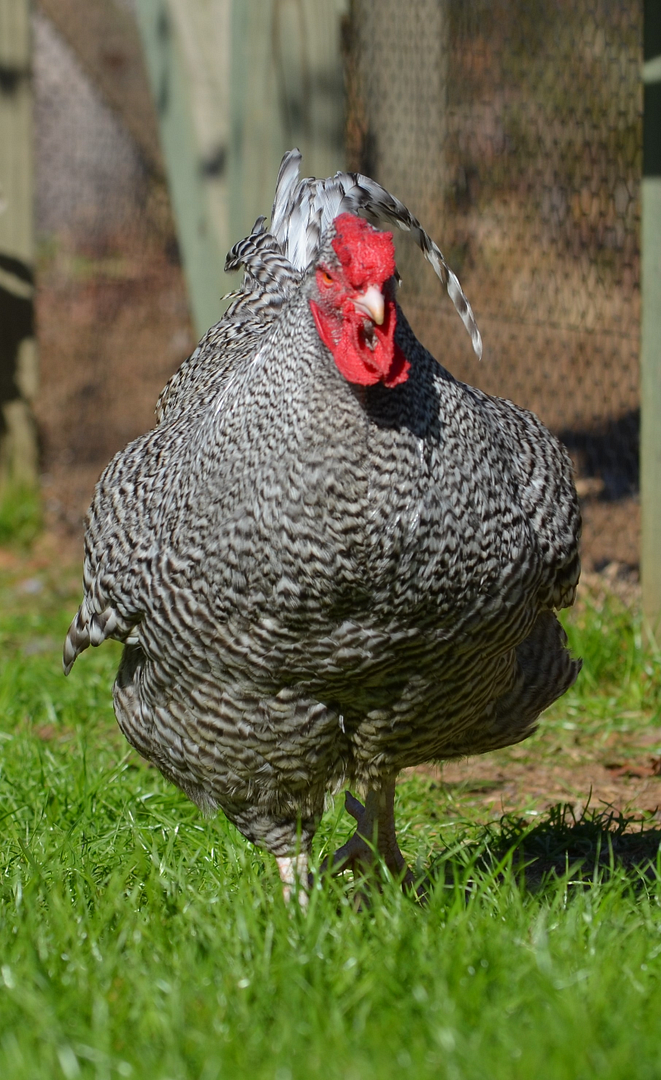 We guarantee at least three different breeds will be included so that you can get started with a diverse flock and maybe even do your own taste test to compare the qualities of the different heritage breeds we offer. However, we cannot guarantee the sex of these chicks.
Some of the breeds you might be receiving are: Alsteirer, American Bresse, Barbezieux, Bielefelder, Crevecoeur, Izegem Cuckoo, Lavender Wyandotte, Light Sussex, Lyonnaise, Malines, Sulmtaler, and/or Swedish Black.
The winner will receive a mix of 12 straight run day-old chicks within 3 weeks of the close of this auction. The auction winner pays an additional $35 in shipping costs. We do NOT guarantee that the breeds pictured in this auction will be included with the assortment! The chicks will be vaccinated for Marek's. We do not ship outside the lower 48 states.
Please pay at the close of auction.

Greenfire Farms raises some of the rarest poultry breeds in the world; for more information about our breeding program, please visit:
Thanks for bidding, and good luck!